Today we have a treat with a Replay from The Mental Wellness Journey video series I produced in December 2019.
Our guest is Dr. William Walsh.
He is an internationally recognized expert in the field of nutritional medicine and a key scientist paving the way for nutrient-based psychiatry and nutritional medicine. Over the past 30 years, Dr. Walsh has developed biochemical treatments for patients diagnosed with behavioral disorders, attention deficit (hyperactivity) disorder, autism, clinical depression, anxiety, bipolar disorders, schizophrenia, and Alzheimer's disease that are used by doctors throughout the world. His book, Nutrient Power: Heal Your Biochemistry and Heal Your Brain (Skyhorse Publishing, 2014, 2012), describes the evidence-based nutrient therapy system. In addition to his ongoing research studies, he leads medical practitioner training programs in advanced, drug-free biochemical/nutrient therapies in Australia, Ireland, Norway, the United States and other countries. Dr. Walsh is a treasure trove of current scientific literature knowledge. He truly is a one of a kind thought leader who is changing the paradigm of mental health treatment.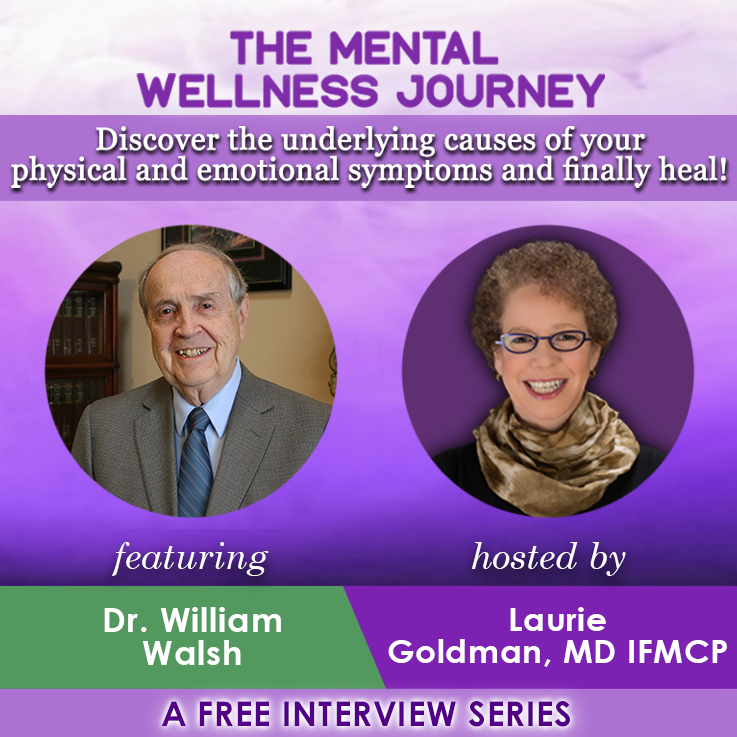 _____________________________________________________
Dr. Laurie Goldman is a medical doctor, psychiatrist, and functional medicine practitioner who's been in private practice since 1999. She founded Clear Path Wellness to help her patients reach their maximum state of mental and physical health using a personalized, comprehensive approach powered by the principles of functional medicine, which treats the whole person, not just symptoms.