Hi There!
This is a great opportunity and I wanted to share it with you! The most difficult part about eating healthy is knowing what to eat and how to prepare it. Now, this is for you!
My friend Angie Spuzak is hosting a FREE 5-Day Cooking for Health Hormones Challenge to help you become the healthiest versions of yourself during this time at home!
The blueprint is based on the simple methods Angie used to heal herself and balance her hormones after struggling with her health for many years.
In the 5-day online workshop that starts this coming Monday, September 7th, you'll learn the exact steps that finally got her results, including:
How to break free from sugar (without saying goodbye to chocolate cake forever)5 body systems for hormone healing
Food for hormone balance
How to detox your kitchen
A simple 4-step tested & perfected meal framework to melt away fat like a dairy-free ice cream cone on a hot summer day
Weight-loss mindsets and accountability methods that keep the pounds off for good
How to cook for hormone balance
5 Day Cooking for Healthy Hormones Challenge (Click Here) and start feeling rejuvenated!
Dr. Goldman will be guest on Thursday, September 10th at 1 PM Central/Noon MST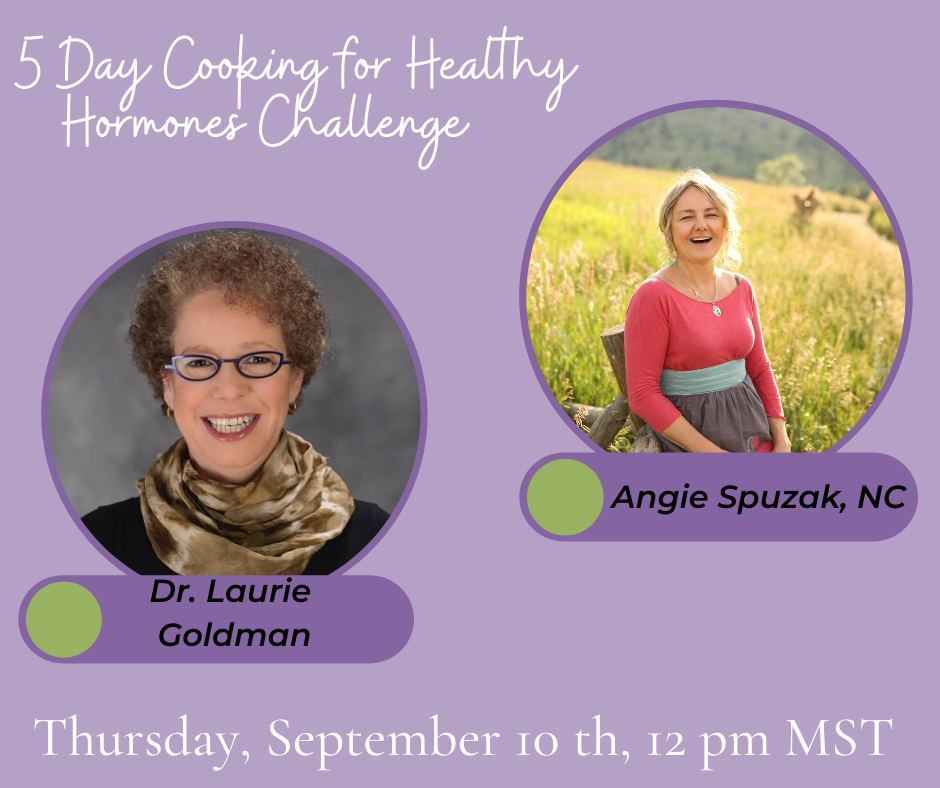 Please share this link to attend this event with your friends and family and social media: https://www.thrivinghormones.com/cooking-for-healthy-hormones-challenge-laurie/?utm_source=ActiveCampaign&utm_medium=email&utm_content=5+Day+Cooking+for+Healthy+Hormones+Challenge&utm_campaign=5+Day+Cooking+for+Healthy+Hormones+ChallengeBehind many "perfect" lives are those suffering from disordered eating.
If you are interested in lab testing, working with Dr. Goldman or reading past blog posts please click on the appropriate links below.
_____________________________________________________
Dr. Laurie Goldman is a medical doctor, psychiatrist, and functional medicine practitioner who's been in private practice since 1999. She founded Clear Path Wellness to help her patients reach their maximum state of mental and physical health using a personalized, comprehensive approach powered by the principles of functional medicine, which treats the whole person, not just symptoms.