Who in your life needs tools and hope right now?
We are down to the last few hours before the all free access to the Bio-Optimize Summit starts! If you still haven't registered, you want to! It's free registration, so why not?!
You are here because you have a big heart and also want to help others. So…A the important question right now…
Who in your life needs tools and hope right now?
Each talk has specific steps and tools to implement to start optimizing the nervous system now. There are too many walking around with imbalances in their nervous system as a result of stress, trauma, inflammation, injuries and more. In order to get to a better place of health, we have to understand our root cause, and in my case, root causes!
So, who in your life needs to understand their root cause, get tools and have some hope for having a better tomorrow!
In order to help you share with others, I have created a video trailer you can share with them.
Over 40 experts!
Brain Inflammation
Intimacy and Better Sex with Age
Measuring Biological Epigenetic Age
Changing Brain Waves
Downloads, roadmaps, recipes, so much resources and content. Tools and hope.
To Your Best Health and The Best Version of You~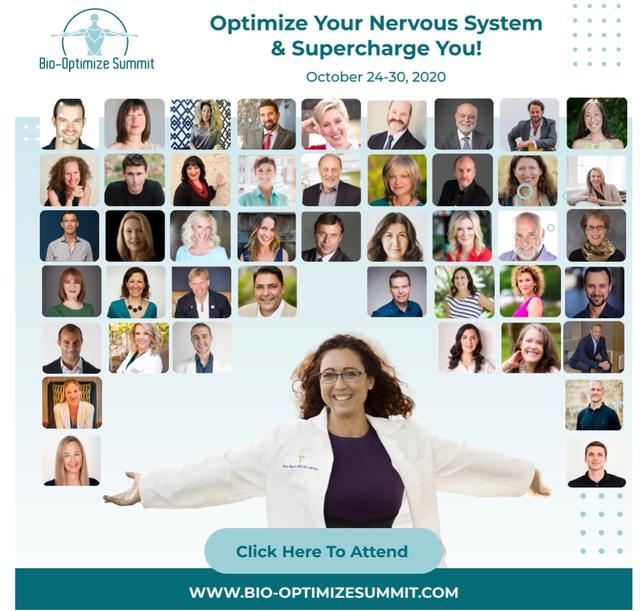 P.S. Video can be powerful to communicate, so take a second right now and share this Summit Video Trailer with those people in your life who need tools and hope right now. 
If you are interested in lab testing, working with Dr. Goldman or reading past blog posts please click on the appropriate links below.
_____________________________________________________
Dr. Laurie Goldman is a medical doctor, psychiatrist, and functional medicine practitioner who's been in private practice since 1999. She founded Clear Path Wellness to help her patients reach their maximum state of mental and physical health using a personalized, comprehensive approach powered by the principles of functional medicine, which treats the whole person, not just symptoms.